---
Tianjin International Machinery has successfully passed API certification
---
From February 6th to 10th, 2023, the American Petroleum Institute (API) audit expert group conducted the first API certification supervision audit on Tianjin International Machinery Co., Ltd. (hereinafter referred to as Tianjin International Machinery). With the full preparation and active cooperation of the company's relevant audit personnel, the API certification supervision and audit work was successfully completed.
Quality is the cornerstone of the survival and development of enterprises. By implementing API certification, enterprises can effectively standardize their work processes, strictly control product quality, and lay the foundation for further expanding the petroleum and petrochemical market. To this end, Tianjin International Machinery complies with market demand and carefully carries out preparations for API certification based on API certification standards and other referenced technical standards. The company actively cooperates and fully invests, and the work site and review materials are prepared in an orderly manner according to daily management. At the same time, the Technology and Quality Control Department took the lead, and the Production and Procurement Department, Marketing Department, Comprehensive Management Department and other departments cooperated to set audit objectives, completion standards, and time limit requirements, ensuring the high-quality completion of relevant work within the specified time.
This audit involves two monogram products, API6D and 600, as well as the Q1 quality management system. During the 5-day audit, API audit experts conducted data review and on-site audit work on the quality system documents, product design, production inspection process, human resource management, procurement process, and supplier management of Tianjin International Machinery in accordance with relevant standards. After review, it is believed that the quality management system of Tianjin International Machinery meets the regulatory requirements, all quality activities of the products are effectively controlled, and the quality system is fully and effectively operated. Tianjin International Machinery has passed this supervision and audit.
On behalf of Tianjin International Machinery, Liu Xinzhao, the Chairman and General Manager of the company, expressed gratitude to the audit experts for their hard work. He expressed that he would take seriously the issues and valuable suggestions raised by the audit experts, draw inferences from each other, promptly formulate and take measures for rectification, and continue to improve. At the same time, the company will adhere to the core value concept of "adhering to integrity, pursuing performance, and constantly innovating", strictly follow the requirements of the Q1 system, further improve the effectiveness of the quality management system operation, continuously provide customers with higher quality products and services, and achieve high-quality development of the company.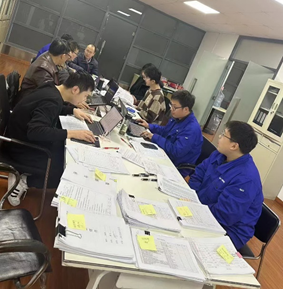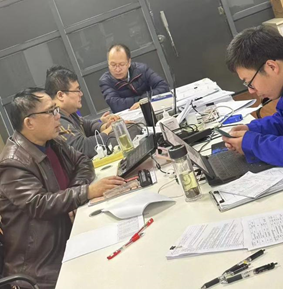 Figure 1 API Certification Supervision Audit Preparation Meeting

Ren Weikai
Tianjin International Machinery Co., Ltd